In a quest to find the best weed tattoos, I've spent a considerable amount of time scouring Instagram's prominent cannabis and tattoo-related hashtags.
I figured the gram is the best possible place to look for this type of content, simply because artists have a direct incentive to showcase their work on such a popular platform.
Focusing on Instagram also allowed me to send some clout their way, which is something I really wanted to do. Cannabis has been receiving severe mainstream popularity in recent years, which probably influenced a lot of people to exhibit their undying love of weed in the form of a tattoo.
After several hours of sifting through an endless stream of cannabis tattoo pics, I was astounded by the amount of cliché, mediocre and straightforward awful works.
Weed is famous for its ability to impair judgment, and this impairment probably had a lot to do with the majority of these questionable choices.
To get the long story short, here is Greencamp's best weed tattoo selection, which will hopefully inspire you to get a unique and sigh-worthy weed tat.
I tried to cover a wide variety of styles, so expect a lot of different techniques and designs.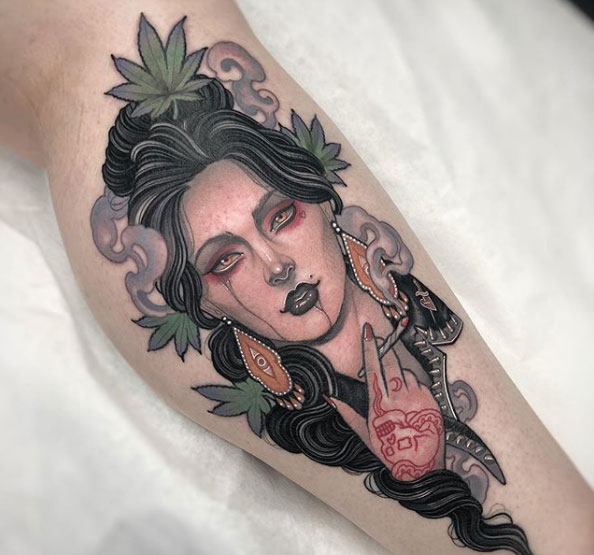 Originally Published by greencamp.com